Blowing Sawdust into a Big Trailer
---
8/29 #3: Cheapest way to collect dust and sh ...


Your DC will not work without high pressure being maintained in the system. This is where the air lock comes in - it keeps the pressure in the system so it can pick up your waste. If there were no airlock, then the fan would just blow thru the system, picking up little.
The dust velocity after the airlock is zero. You can try to position the airlock over the dumpster to let the shavings simply drop into the bin. Adding a second fan will allow you to move the shavings to a particular area.
The photo shows a former collection system that had an airlock as the outlet above an 8 yd dumpster, with a single large fan to run the system. We did need to be mindful of the pyramidal pile that it made and knock it down every now and then.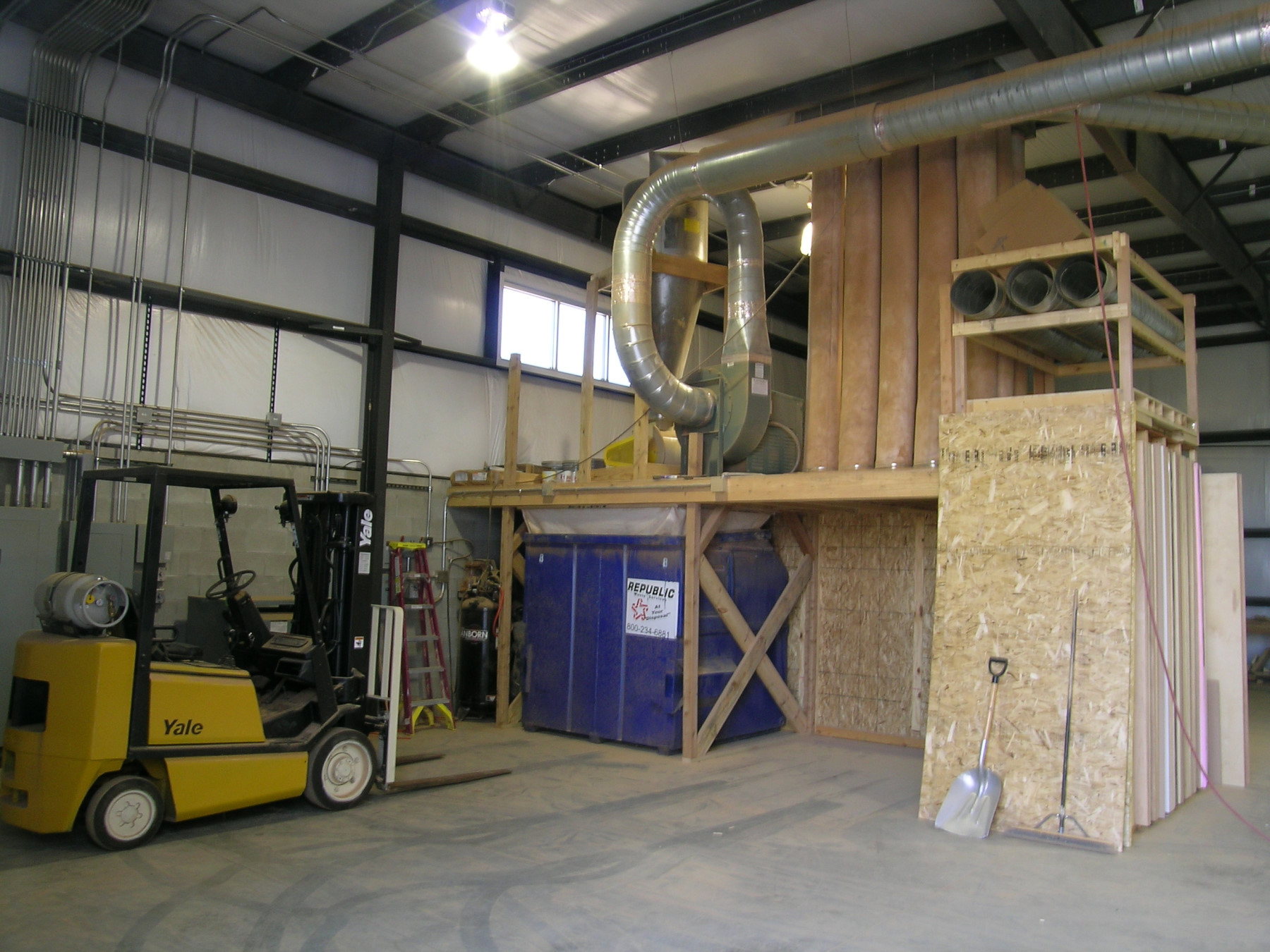 View higher quality, full size image (1800 X 1350)

---
8/29 #4: Cheapest way to collect dust and sh ...

| | | |
| --- | --- | --- |
| K | | Member |

Ah, OK thank you David! I am not an engineer by any means so it truly never occurred to me that the blower needed pressure in order to operate. In your photo is the blower blowing into that cyclone shaped enclosure? And then the airlock is installed on the bottom of the cyclone and dropped into the dumpster?
---
8/30 #5: Cheapest way to collect dust and sh ...


Another way to do that is to have a sealed dumpster under the collector. Like the photo on the right. That dumpster is under suction so it is very heavy duty and not inexpensive. But there is no maintenance on it.
Photo of sealed dumpster under a collect
---
8/30 #6: Cheapest way to collect dust and sh ...