https://www.entrepreneur.com/encyclopedia/overhead
---
6/6 #7: How to know your market? ...


We probably all started out on starvation wages. Self-imposed, due to the inherent 'woodworker as slave' mentality so many of us have.
If you know what you are doing technically, and can make a superior product, build your self-image on that. Tell the world you offer a superior product with no hesitation, qualifiers or apologies.
You must have something that sets you apart. Even if you are the most expensive shop in town, you still need to justify it.
Take the IRS business course if it offered in your area - one day, immersion into what your obligations are, and how to determine overhead, inventory, etc. Be sure to be 1,000% of whatever you say you are. No holes in the fence.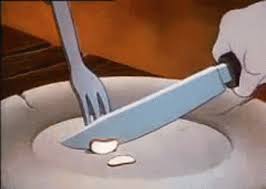 ---
10/3 #8: How to know your market? ...


I like David's answer. There are enough people who will buy your furniture without shopping for price. The want custom, personalized furniture, by personalized I mean a transaction based on knowing you. They're not looking up at a board that says "Chair-$275.00" Charge enough to make money, good money. Think of Bob Loveless, or Sam Maloof, or Frank LLoyd Wright.
---
10/7 #9: How to know your market? ...


Website: http://www.stillwaterwoodworks.com
As others have stated, your overhead is all of the costs associated with running your business that aren't specific to that job and is something that you can calculate and turn into a real number as in "I need to allocate "$ x each day/week/month/year for my overhead expenses simply to cover them in full." It is the folks who have very little actual overhead, and most likely a less professional operation as a whole that can undercut pricing compared a more well equipped, space efficient, full scale business that operates as a professional. I personally fall somewhere in between those 2 ends, yet am constantly trying to raise the level of professionalism in order to provide more value to the client.
Your shop rate seems low, but may be just right if you have a shop that's not very efficient and don't need to pay yourself very much (moving stuff around constantly in order to move through the steps of production because you are spaced compromised can kill your production...been there.)
You need to be able to quantify your actual overhead as well as upcoming / planned overhead if you're in a new business / growing stage in order to begin to charge for the overhead you really need to run the business in the near future. Then you assess each job and determine how much overhead burden to assign it (a job that takes up your shop for an entire month would likely be assigned at least a month's worth of overhead expenses, give or take depending on details.)
Your profit margin is unlikely to be 40-50% of the price of the project. There are different ways to arrive at all of this and I wont pretend to know the best way, but I personally shoot for around a minimum of 10-15 % of the final price of a job being my actual "profit" at the end of the job. Depending on how you define it, how you arrive at your shop rate and if it's padded out to cover other costs other than your own labor costs, the formula can vary widely, but nobody is consistently making 40-50% of actual profit on their jobs in this trade...at least nobody that I know.
---
11/6 #10: How to know your market? ...


The next job I take on, I'm tacking on $1000 for my 2 hrs of time I spent on here doing business research, seriously..... I'm also going to tack on for the time I spend talking to them on the phone, getting prices on materials, driving, designing, etc... and building, finishing and installing the job, all at the same hourly rate, plus expenses.
If I could figure out how to charge for my time spent fishing for trout, I would....
---
1/7 #11: How to know your market? ...


Website: https://www.boltoncarpetcleaner.co.uk
yeah i really think its a matter of evaluating your time you spend making it with the addition cost of the materials of course, but me personally i focus more on producing more of my products while i keep the bid going for my existing products, I notice this way the quality and value of my stuff rises and becomes more in-demand..
---